The Friday & Co team
The Friday & Co team consists of several specialists. Four of them operate from Rotterdam (the Netherlands) as their home port, two of them from Riga (Latvia). Both offices work as independent shipbrokers. Thanks to this geographical spread, we are able to act quickly and mediate personally in North-West Europe and in the Baltic region. The combined experience and expertise of the team members is one of our strengths: we complement each other perfectly. Some of our members have spent years at sea in different functions, others specialize in international and maritime law, or have special knowledge of market developments, current legislation and regulations, or the typical flood of documentation that comes with each transaction. We are each other's support system, each other's eyes and ears. Another advantage of this varied team is the languages they speak. Certainly, working in Europe, we can often communicate with clients in their mother tongue or in English.

Our crew in Rotterdam currently consist of 4 brokers, being: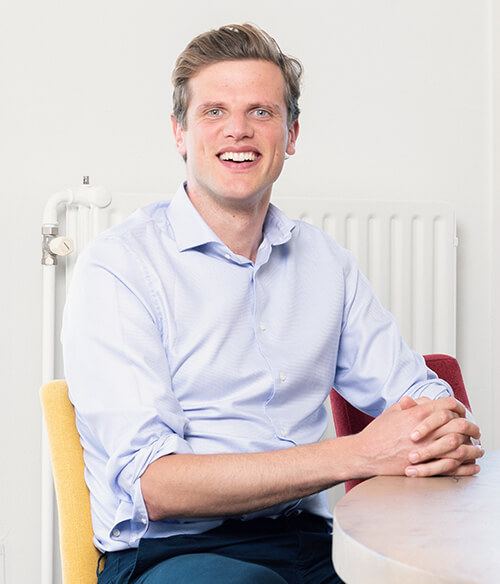 Gijs Kampschöer
S&P Broker
---
It was back in 2014 when I discovered the salt water in my blood while interning at a stock-listed shipowner in Singapore. I was gripped by the dynamics of the industry. From that moment onwards my heading in life was clear and I steadily steered myself and my career further towards shipping. After completing a master's in Maritime and Transport law at the Erasmus University in Rotterdam, I spent a short time at a renowned Dutch law firm and by mere coincidence, I stumbled into Rod from Friday & Co. Shipbrokers.
---
Since joining the team and the wonderful world of shipbroking in 2017, I've been actively working across various markets and I've become a Member of the Institute of Chartered Shipbrokers (MICS). My main area of expertise is brokering deals on behalf of clients in the (shortsea) markets within multiple segments such as dry cargo, multipurpose, container, LPG and even livestock. I also scout for vessels suitable for conversion purposes.
---
The moment I am not active with my favourite hobby shipbroking, I chase balls on various pitches and cycle on my race-bike, to prevent me from growing out of my own skin.
---
Considering to sell or buy ships? Happy to help!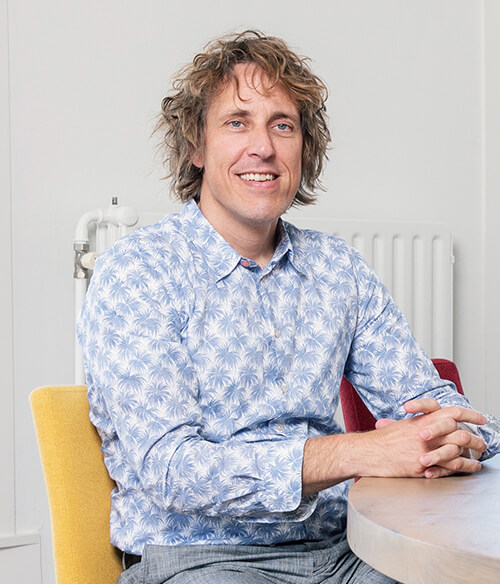 Rod Schlick
Director, S&P Broker
---
Having a seagoing father and grandfather, venturing into the sea and into the maritime world was a natural decision I always have and still do fully enjoy! After doing my nautical training as Maritime Officer (dual education for Deck Officer and Marine Engineer) from the Higher Nautical School in Amsterdam in the early 90's, I went sailing on the high and coastal seas on various Heavylift, Multipurpose, RoRo, Passenger and dry cargo vessels.
---
After obtaining my Master all Ships license I sailed for a few more years ending as a Captain. Having obtained my degree in Maritime Science (Maritime Economics and Maritime Law) from the Universities of Ghent and Antwerp in Belgium, I joined ARAS Shipbrokers (then Amels Shipbrokers) as a broker in 2003. Since then I have the pleasure to work with nice clients and colleagues on all facets of the sale & purchase market for ships, a world I could not dream to live without.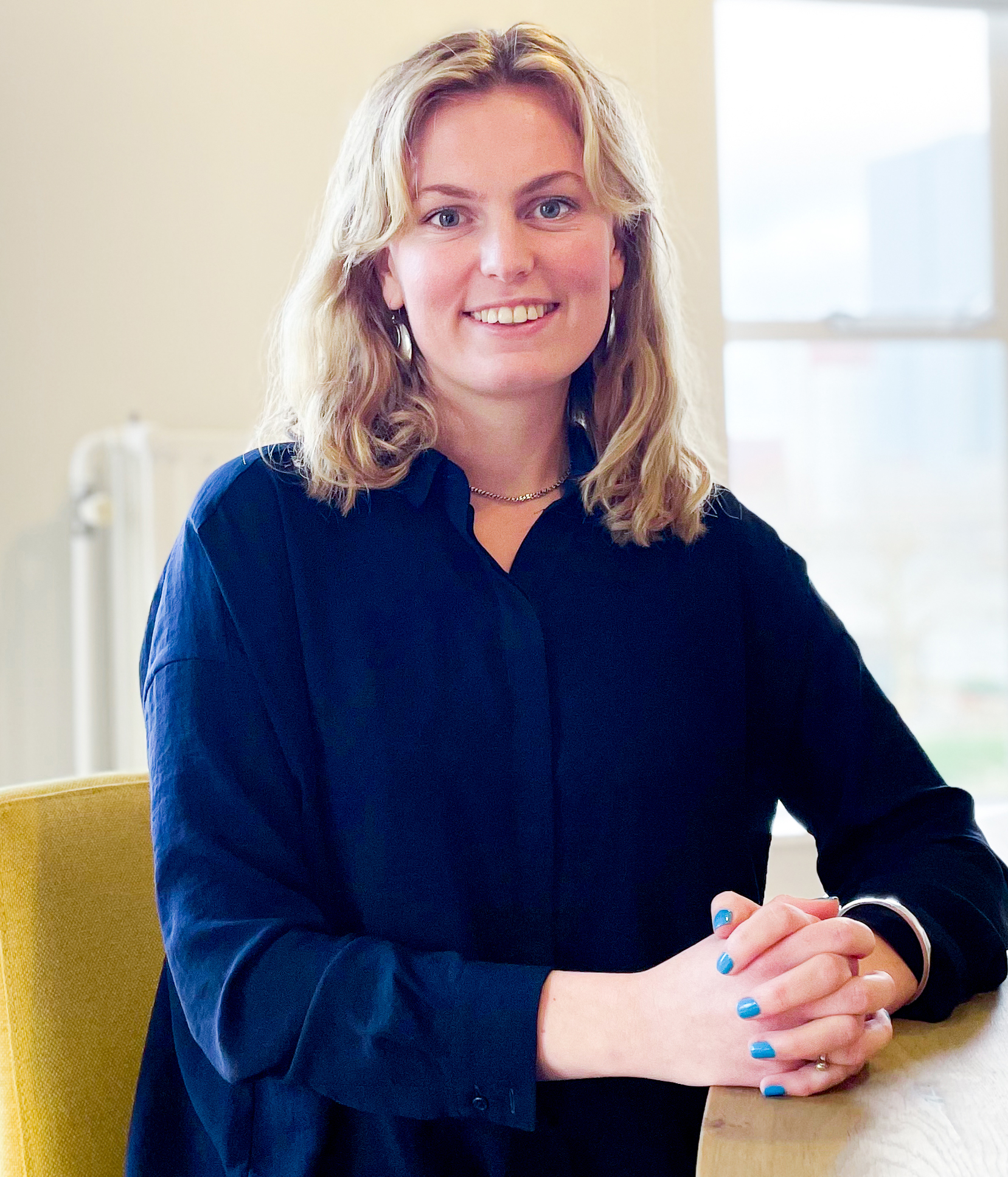 Therese Langseth
S&P Broker
---
My foray into shipbroking came about when I realized that the Engineering wasn't where all the fun was. After following in the footsteps of my father and grandfather, having both grown up in a maritime epicentre in Norway, and graduating NTNU with Marine Engineering masters, I spent much of my life wondering whether I would follow them into the family world of shipbuilding.

It took working in an International shipyard in varying engineering roles, to living in Berlin, and being asked by a global consultancy company to work as a software developer, to realise that my future ambition, past history, and current eagerness would blend perfectly with Shipbroking. Thanks to the incredibly supportive, trusting, and forward-thinking team at Friday & Co., it finally feels like home.
---
---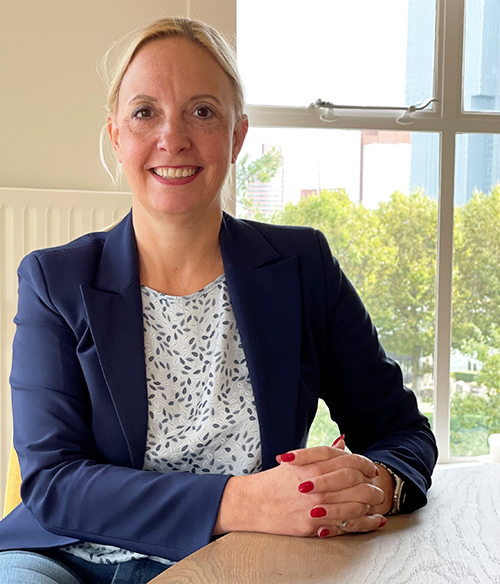 Patricia Holverda
Office Manager
---
I joined the Friday & Co. team as office manager (or 'Office Octopus' as they call me 😊) in September 2021.
---
For me, this is a great opportunity to return to shipping, as I formerly worked as an executive assistant for the board of directors at Flinter, a short sea shipping company based in the Rotterdam area as well, about 8 years ago.
---
In between, I have been working in several different fields. I worked with the Dutch police as management assistant to the commissioner, within healthcare as an executive assistant for the board of directors of the 'Albert Schweitzer hospital' and as implementation manager for 'Het Gastenhuis', a small-scale living for people with dementia.
---
But shipping was never completely off my mind…I like shipping in general, especially the 24/7 mentality and the dynamic environment. I am eager to learn more about S&P shipbroking as well.
---
I am looking forward to meeting my former contacts as well as meeting new ones. So…will we see each other (again) soon?
Office locations
---
Besides our office in Rotterdam, we are also located in Riga. You can find more information about our Riga office on their website.