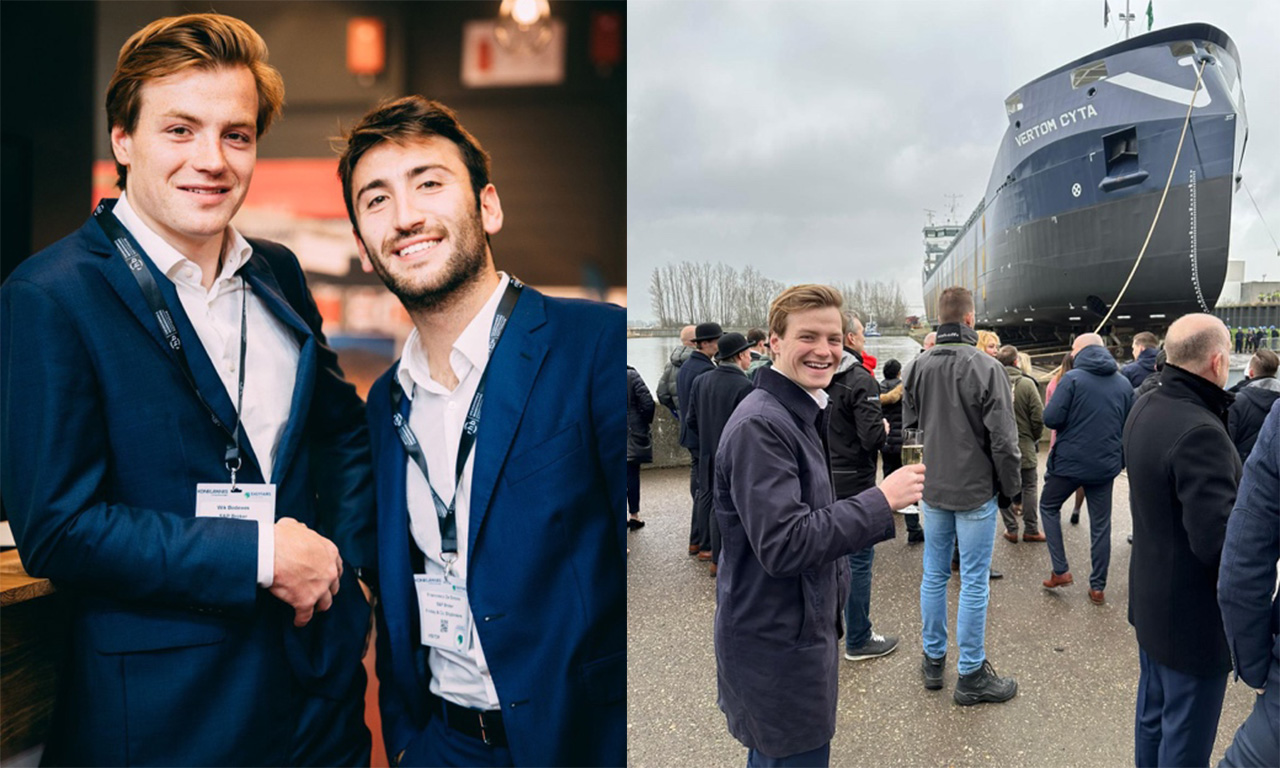 First Year at Friday – Wik Bodewes
Wik Bodewes has recently completed his first year at Friday & Co. Shipbrokers. Here, he talks us through his first months; the perils & the pitfalls, the chances & the celebrations and just what makes it so much fun to be part of the team.
Working out of the box
Wik has been given the responsibility of focusing his energies on the dredging and offshore markets – tugs, AHTS and PSVs amongst other vessels in this diverse segment. He's not one to be put in a box, however.
"You'll find me working on any and every opportunity that comes along, no matter what market," he says.
It's an approach that's certainly helped him to get off to a good start; he's already booked a success story with the sale of a 1990s 12,000 dwt multipurpose vessel.
Getting a taste for it
"That was one of the best periods for me so far. I really enjoyed working closely with the owner. I particularly liked the negotiations with the other broker, too. In the end, it was great to see all the hard work pay off with a good outcome. And, of course, it was fantastic celebrating with the whole team. It's definitely given me a taste for more!"
So, with the first deal in the bag, has it all been plain sailing for Wik? Given that the brokering business is all brand new to him, it's definitely been a bit of a learning curve, he admits. Although, this need not be a drawback.
Developing good habits
"You could see a lack of experience as a challenge but, on the other hand, I came into this business as a blank slate. I had no predetermined ideas – and no bad habits," he says with a smile. "I'm keen to learn and I've learned so much this year, it's impossible to list it all.
In addition to all the on-the-job experience he has gained, Wik has also honed his skills with a course at the Institute of Chartered Shipbrokers and BIMCO masterclasses. When all's been said and done, though, Wik says the most important tool for the broker is people skills.
"I can't say it enough: ours is a people's business. So much is based on the relationships you have within the industry. This is a nice challenge for a young broker like me as you have to build those relationships from the ground up."
A people person's role
Building relationships, he feels, is one of the things that makes the job so rewarding.
"Some of the highlights of the work come from making a good new contact or having a successful meeting. Even a good phone call can boost your confidence and give you the motivation to keep going."
Mixing business with pleasure
It's not all work, work, work at Friday & Co. though and Wik has already discovered that people skills are just as important when getting to know his colleagues.
"The atmosphere in the office is great. Everyone knows how to combine business and pleasure. Sure, in the office it's hard work and everyone is professional and focused, but we often have team building events or dinners. The best part of the year is Christmas when we all get together for a theme night at Rod's place. That's great fun."
Here's to the next 12 months
All things considered, then, it seems like Wik has had a great introduction to ship brokering and a fantastic first year at Friday & Co. Is he looking forward to the future?
"Absolutely! No two days are the same, every day you are doing something different, speaking to different people. The days fly by. I'm sure the coming year will be even more rewarding now that I've settled into the business of brokerage and got to know the company."
S&P Broker